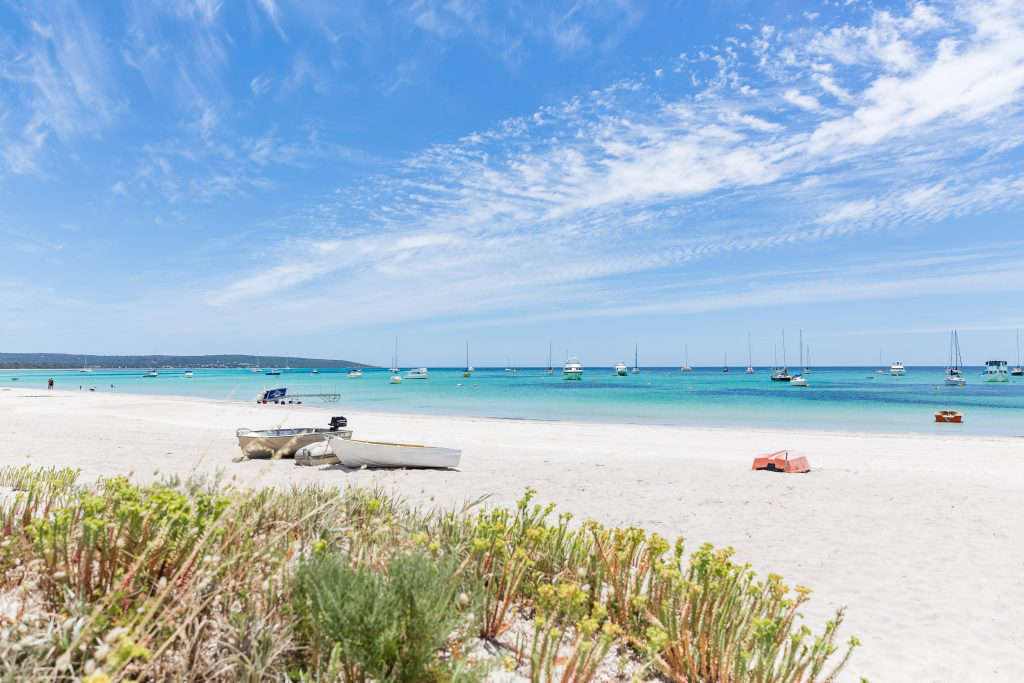 Our Terms and Conditions
BOOKINGS & DEPOSITS
A deposit of $800 is required to secure a booking with Exclusive Escapes Holiday Rentals. With the balance due 28 days prior to arrival.
The balance of the booking charges is due 28 days prior to guest arrival and will be debited to your credit card automatically.
If a booking is made less than four weeks prior to the arrival date, then the full payment of all accommodation costs is requested.
If you are using a pre-paid credit card, we strongly recommend you hold on to it until a couple of weeks after your departure date, as we can only refund bonds to the original card used.
Note: For Hamptons Farm Estate Booking Terms and Conditions.
RIGHT TO REVOKE OR REFUSE BOOKINGS
Exclusive Escapes Holiday Rentals reserve the right to revoke or refuse to honour any holiday accommodation booking, at any time before or during the holiday rental period, which may in their opinion (and at their sole discretion) be unsuitable for the property.
Shire regulations allow holiday homes to be rented for accommodation purposes only and not as a function venue e.g. for a wedding or party.
Functions and gatherings are not permitted and, if evidenced, may be closed down immediately. Guests may be evicted and/or all payments including security bond forfeited in full.
We do not accept bookings for 'Schoolies', 'Leavers' or parties associated with this period.
None of our homes is "PARTY HOMES". Noise restrictions apply and any party / gathering / function that is reported due to disruptions will be shut down immediately. The noise curfew is 10.00 pm.
Please be aware that noise complaints are a breach of terms and conditions and may result in forfeiture of your bond and eviction.
RENTAL CONTRACT
The rental contract is between the guest and the owner of the property for which the holiday accommodation booking is made and is subject to the terms and conditions herein.
The contract for accommodation shall not be effective until Exclusive Escapes sends guests written confirmation of the booking.
The guest acknowledges that Exclusive Escapes Holiday Rentals acts as a booking agent for the owner and not as a principal. The owner may at any stage cancel a guest booking, without providing any reason and issue a full refund in full settlement with no further claims against the owner or Exclusive Escapes.
EXCLUSIVE ESCAPES OBLIGATIONS
Exclusive Escapes Holiday Rentals has taken due care to verify all information provided on www.exclusiveescapes.com.au, however, it accepts no responsibility for any inaccuracy or misdescription contained within this website.
Exclusive Escapes does not accept responsibility for any changes in price variations. All services and prices are subject to change without notice.
CANCELLATION POLICY
Any money paid for accommodation is non-refundable unless Exclusive Escape Holiday Rentals are able to re-book the property during the period for which the money was paid. If the re-booking is achieved, the money will be refunded less a $100 Admin Fee.
In the unlikely event that a booking must be cancelled by Exclusive Escape Holiday Rentals, we will make every effort to transfer the booking and deposit to a suitable date, within a six-month period from the original booking date. If this is not possible, any payments made by the guest will be refunded in full. No compensation will be offered or paid under any circumstances.
Exclusive Escapes Holiday Rentals strongly advise guests to obtain Holiday & Travel Insurance to cover themselves against unforeseen circumstances.
COVID POLICY:
COVID-19 is considered a known event and a foreseeable risk that you are accepting. Exclusive Escapes strongly recommend guests purchase Holiday and Travel Insurance which covers cancellations as a result of the necessity of having to isolate because of COVID-19.
BOND
The guest is responsible for the house and contents for the duration of their stay and apart from reasonable standard cleaning requirements the property must be left in the same condition as they were at check-in.
If insufficient funds are available from the bond for any damage, breakages or additional cleaning, the guest agrees to accept responsibility for outstanding payments.
All bond balances will be returned to the guest within 7 days of departure, please allow a day or two for these to show on bank or credit card statements.
ARRIVAL & DEPARTURE TIMES
The check-in time is 3.00 pm and the departure time is 10.00 am unless otherwise arranged.
No. OF GUESTS
The property can only be occupied by the number of persons stated in the booking confirmation or as subsequently agreed with the managers. Exclusive Escapes reserve the right to refuse occupancy of the property if this condition is not observed.
CLEANING & LINEN
The guest will pay a cleaning fee in addition to the nightly tariff. This fee is for a standard clean. It is requested that the house, including the BBQ, is left in a clean and tidy condition. The clean will be carried out once the property has been vacated by a professional cleaning company.
Where the property requires additional cleaning, this will be charged to the guest directly or deducted from the bond.
Fresh linen is supplied to the house if selected at the time of booking and paid for in full, this includes sheets, pillowcases, towels, bathroom mats/ hand towels and tea towels (it does not include beach towels). Late linen ordered within 72 hours from check-in will be delivered to the house; however, the beds will not be made up.
Some properties have linen already included in the price, which will be included in the property description and amenities list.
HIRE ITEMS
The hire of nursery items, extra linen, highchairs, and rollaway beds, can be arranged by Exclusive Escapes. These can be added to your booking by Exclusive Escapes and credit card facilities are available for payment.
NO SMOKING POLICY
There is no smoking permitted inside the homes. Please dispose of cigarette ends thoughtfully if you smoke outside.
PET-FRIENDLY ACCOMMODATION
Pets are not permitted at most of our properties. However, we do have a selection of homes that are pet friendly although some of these do not have a fully enclosed yard. If the property is pet-friendly, a maximum of 2 dogs are allowed at the property. Dogs must not be left alone at the property at any time. It is the responsibility of the guest to clean up any mess left by the pet, and if not done so could result in an extra cleaning charge.
It is the responsibility of the guest to clean up any mess left by the pet, and if not done it could result in an extra cleaning charge.
GUESTS' OBLIGATIONS IN RESPECT TO THE PROPERTY
The guest shall be responsible for the property during their stay. The guest shall take reasonable care of the property and shall leave the property, including all utensils, fixtures, fittings and equipment on, in or about the property in a clean and tidy condition, at the end of the stay. The Guest shall not under any circumstance move large pieces of furniture (i.e. tables, sofas, beds).
The guest shall be liable for any breakages or damage caused to the property or any part thereof or any of the chattels therein that may occur during the guest's occupation of the property and all costs of repair and replacement thereof shall be payable from the guest bond at the end of the stay.
Any damage or breakage to any part of the property or any of the chattels therein shall be reported to Exclusive Escapes as soon as practicable after the damage occurs thereto.
DESCRIPTION OF THE PROPERTY
All information in respect of the Property contained in the Exclusive Escapes website is believed to be correct at the time of the publication, however, all details are subject to change by the Exclusive Escapes and/or the Owner without notice.
Exclusive Escapes will not accept any responsibility for any alterations to the Property or any part thereof beyond the Exclusive Escapes' control or any liability for any matter or occurrences beyond the Exclusive Escapes reasonable control including damage caused by extreme weather conditions, breakdown of appliances, wiring, plumbing, invasion of pests, or any act or omission on the part of the Owner causing loss, accident or injury to the Guest or any one or more of them.
Wi-Fi where available at properties may experience periods of slow connectivity or unavailability. Most of our properties are located in rural/ country areas and a number of factors may influence the Wi-Fi performance including weather, the number of users in the area and distance from available ISP services.
RURAL PROPERTIES
Several of our properties are located on rural land holdings. These properties may have unsealed gravel driveways that require due care in driving, particularly with respect to inclement weather conditions.
Many rely on rainwater tanks for their water supply and in the event of a power failure, the pump may not operate. Please contact us if you are experiencing any difficulties and we can always supply drinking water if there is an extended outage.
As we do experience some power outages in the region, we do recommend that you bring torches. (or something similar).
Natural water courses and man-made dams may be on the property, this may present a hazard to unsupervised children.
25% or 20% Off Property Special*
Discount applies to bookings on selected properties made through the Exclusive Escapes website only that meet the minimum night threshold stated.
The offer may be withdrawn without notice.
Winter "4 for 3" and "7 for 5" Night Specials*
Discount applies to bookings on selected properties made through the Exclusive Escapes website only.
Offer applies May to September, excluding WA Day long weekend and school holidays
The offer may be withdrawn without notice.
The Special will be applied at check out and can not be applied at a later stage.
Discount applies to nightly tariff only and not ancillary fees or charges.