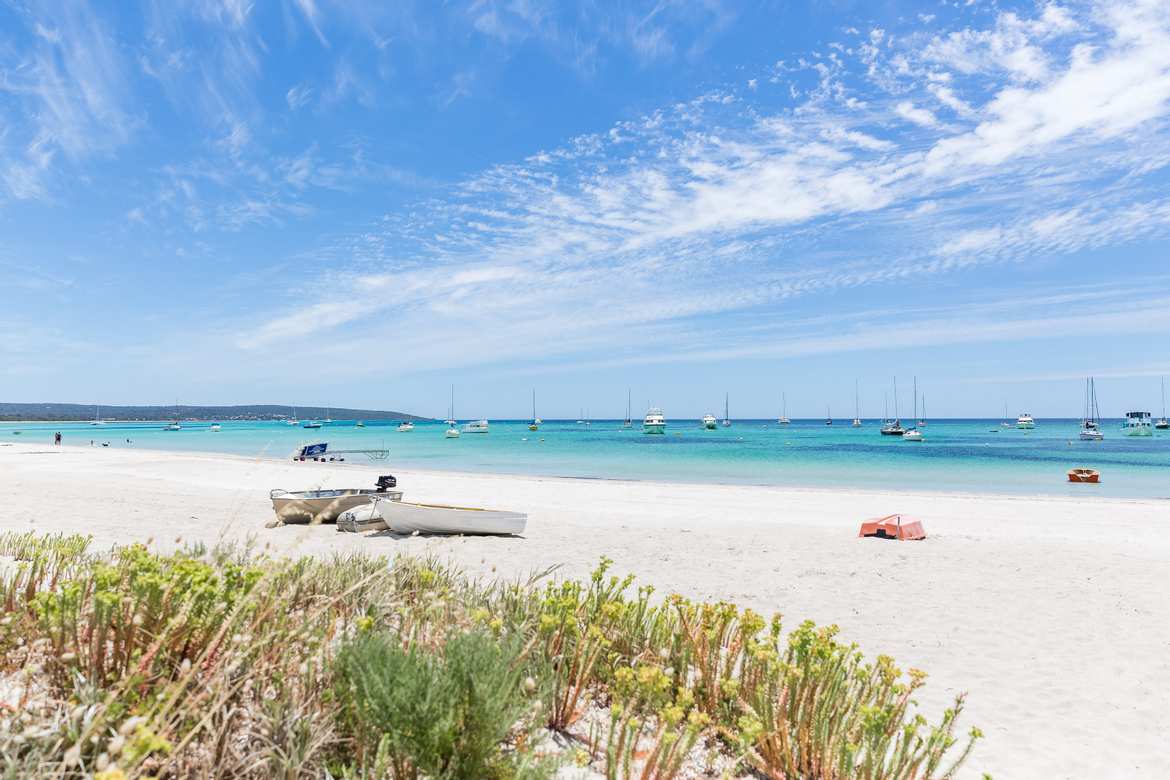 Eagle Bay Holiday Home Accommodation
Eagle Bay Accommodation and Local Hospitality
Eagle Bay is the preferred luxury escape for Western Australia's celebrity class. In this gorgeous little hideaway, guests sip world-class wine and indulge in 5-star dining.
This tiny town of approximately 90 year-round residents is perched on the point of Cape Naturaliste in Geographe Bay. From Perth, the scenic drive takes 3 hrs and the nearby towns of Dunsborough, Yallingup, and Busselton are right on its doorstep.
In Eagle Bay, you'll enter a world of luxury holiday homes belonging to some of Western Australia's wealthiest. This is a very special place. It's here where one can enjoy stunning beaches and tall-timber forests, explore ancient caves, taste premium wines, and surf – all before the warm sun gently sets over the Indian Ocean.
Geographe Bay's clean and sheltered shallows are perfect for all ages, but if diving or snorkelling is your chosen activity, Eagle Bay is world-class. The HMAS Swan dive wreck and artificial reef will bring you up close to a wealth of spectacular marine life.
Beyond Eagle Bay's beaches lies a network of walking trails that provide spectacular views of the coast – including a climb up the Cape Naturaliste Lighthouse for 360-degree views of Geographe Bay. Keep a keen eye out for humpback whales as they cruise by on their yearly migration (July – November), and be sure to learn about the region's rich nautical history.
At locally-owned Exclusive Escapes, our diverse luxury Eagle Bay holiday accommodation options are fully equipped with everything you need to enjoy the finest of escapes.
Search our Eagle Bay accommodation & Eagle Bay rentals right here in the South West among the wineries, breweries and beaches.