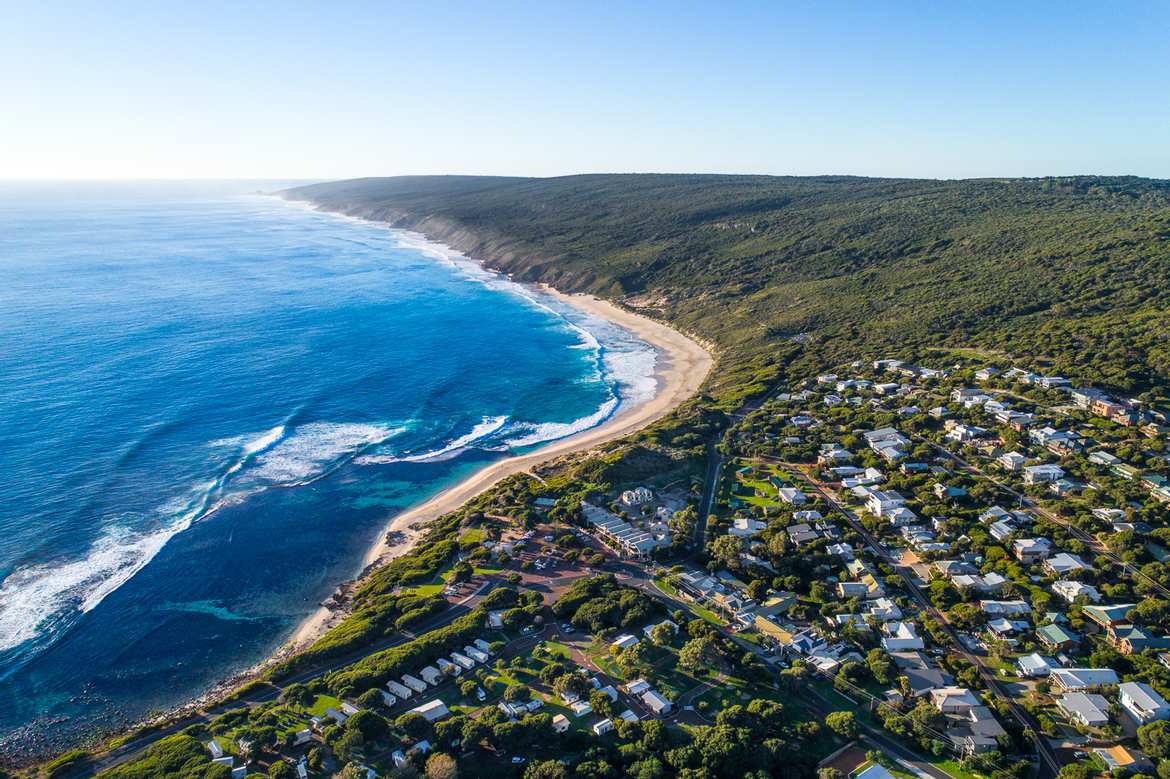 Mandurah Holiday Homes
Mandurah Accommodation and Local Hospitality
Home to 100,000 lucky residents, Mandurah is Western Australia's most populous regional city. An easy hour's drive south from Perth, the city is surrounded by beautiful beaches and an estuary twice the size of Sydney Harbour. For a city this big, Mandurah boasts a wide array of hospitality options and yet the unmistakable calmness of a town with a fraction of its size.
The Bindjareb people of the Noongar Nation were the first to settle the area, and they named it Mandjoogoordap (now Mandurah) – meaning a "meeting place of the heart." As soon as you arrive in Mandurah, you'll understand why. You'll feel an unexplainable sense of serenity – as if your holiday was already waiting for you.
Mandurah's canals, winding rivers, picturesque lakes, and vast inland waterways have earned it the title of "Modern-day Venice". A boat excursion around the canals, or observing the wild bottlenose dolphins that call these waters home, is a must-do for every holiday to Mandurah. Why not try scooping for blue swimmer crabs, or watching the thousands of migratory birds in the Peel-Yalgorup Wetland System? Make sure to venture out to the Yalgorup National Park, located just outside the city, and explore any of its ten coastal lakes.
A visit to Mandurah is making time for reflection. And reflection can be found anywhere you turn. When it's time to head home, you'll look out the rear-view mirror feeling that same unexplainable feeling as the Bindjareb peoples of yesteryear.
At locally-owned Exclusive Escapes, we invite you to stay for little, or a while. Our Mandurah holiday accommodations are fully equipped with everything you need to slow down. Everything you need to host that meeting of the heart you've been putting off for far too long.
Browse our Mandurah holiday properties, today!